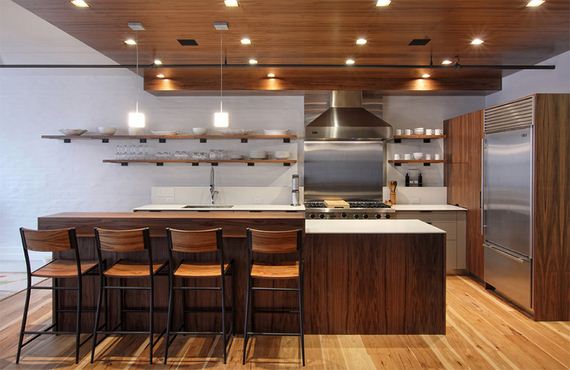 Get a personalised kitchen design in Dubai today
At the heart of any home is the kitchen. This is the place we share food, share time and share secrets with friends and family. Having kitchens in Dubai that complement our lifestyle and work well for us is crucial to our happiness on a day-to-day basis, so if your current kitchen layout or look is not doing it for you and you're planning a remodel or renovation, talk to us about how we can make it happen for you.
Your kitchen, your interior design
Kitchens are very personal spaces, and should reflect our personalities in the right way, but many built-in food preparation spaces have very little personality at all, leaving us feeling flat and uninspired when we are in this room. Investing in a remodel or refurbishment of your home cooking space is always going to be money well spent, so let us realise your kitchen interior design plans to perfection.
Once you've formulated a fresh and new kitchen design, Wood District can ensure it is brought to life in the most flawless way possible. Working from our wood factory, we can create and build you bespoke items, from custom cabinets to uniquely shaped work surfaces. With the help of our experienced craftsmen, we will breathe life into your interior layout plans, and create something that is truly you, and built to last a lifetime.
ABOUT
Client: The Poets – Wedding Filmographer
Date: March 24, 2014
Branding
Interaction Design
Stationary
SHARE